Mobile App is ready for download!
Countdown to #AWAKE3 has started and as time goes by, here is THE tool that will help you navigate your way during the 4 fest days.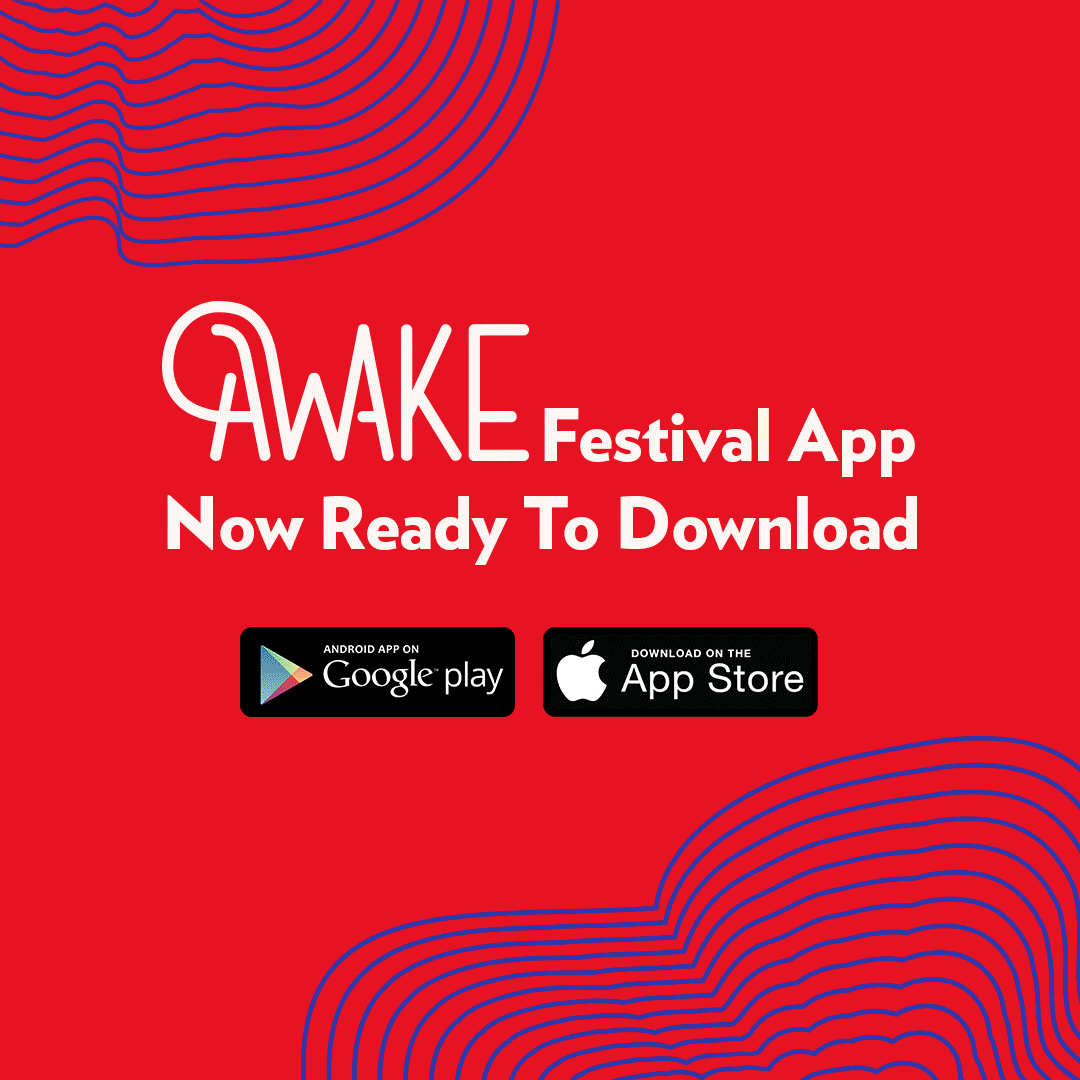 Music, large-scale architectural installations, bohemian decorations, movies, theatre, books, everything is ready to be selected on your own AWAKE agenda. #keepingupwithawake means downloading AWAKE festival app, now available in AppStore and Google Play. 
Make sure to sign-up and check all live notifications, highlights of the day, schedule updates or details on surprises we have in store.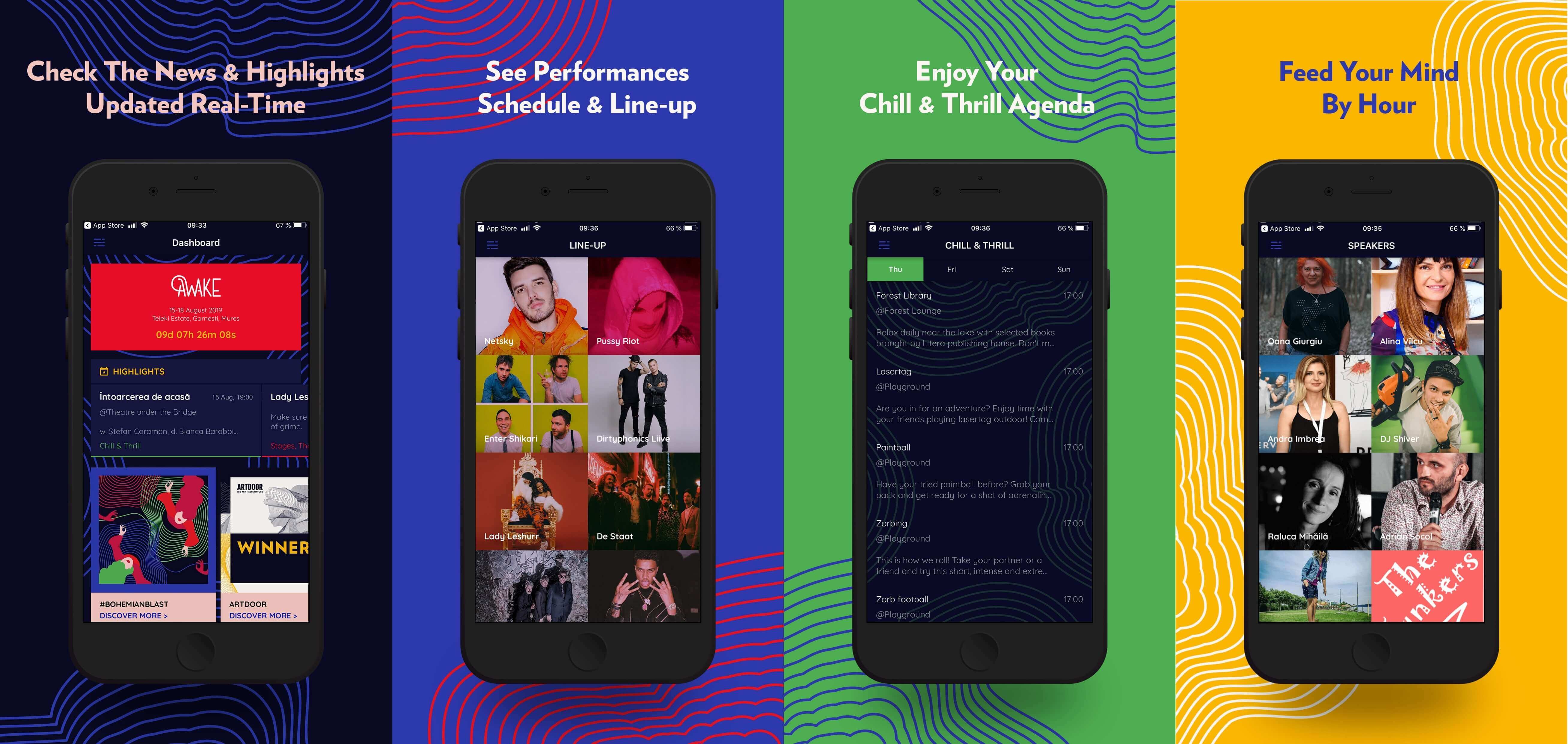 Artists in line-up
150+ artists playing over 12 music genres for more than 140 hours. Check the line-up of live performers, DJs, and newcomers selected within AWAKE Spotlight contest. 
And remember, at AWAKE you are the headliner! 
Performances & stages
Take a glimpse of who's performing where and never miss your faves getting on stage.
Experiences for your chill & thrill
Check-in for a dusk-till-dawn ride as you add up to your fest agenda activities that will boost your serotonin levels. From getting your zen back with yoga classes to running at paintball, we give you all the reasons to stay AWAKE for 4 days in an hourly schedule. 
Feed Your Mind conferences
Maximize your awakeness with our engaging and inspiring speeches. You'll find the full lists of know-how & EQ elevating topics, details about the speakers and get your mind the feast it deserves. 
Friends @AWAKE
Login with your Facebook account and see all your friends who downloaded the app and logged in with Facebook. We call them AWAKE friends! No friends on your list? Give them a holla to download the app. 
Taste of AWAKE
Your taste buds will be thrilled to see the selection of food-trucks we're bringing to AWAKE. Check out their menus, make sure you get all your nutrients and stay hydrated. 
Next on My Agenda
Choose the performances you want to raise your hands on, the speeches you want to feed your mind with and the chill & thrill that makes you feel alive. Make your own AWAKE schedule, check what's next on your plate and there will be no FOMO for you at AWAKE! 
AWAKE Awards
Don't forget to vote on your favorite performances, speeches, activities and food-trucks. By pushing that red little button with <3 on it, you might get to #AWAKE4 for free. 
Map
The shortest way to your next activity, camping or to a drinking station? We got you covered! But don't forget to wander around free and feel the energy of Teleki Estate. 
News & Info
Important stuff to make your festival life a cup-cake. Make sure you stay updated! 
Highlights
Our selection of performances, speeches, and activities, updated daily for your delight.