#AWAKE3 experience has closed. It's been a bohemian blast!
AWAKE, the boutique festival in the heart of Transylvania has now closed its doors.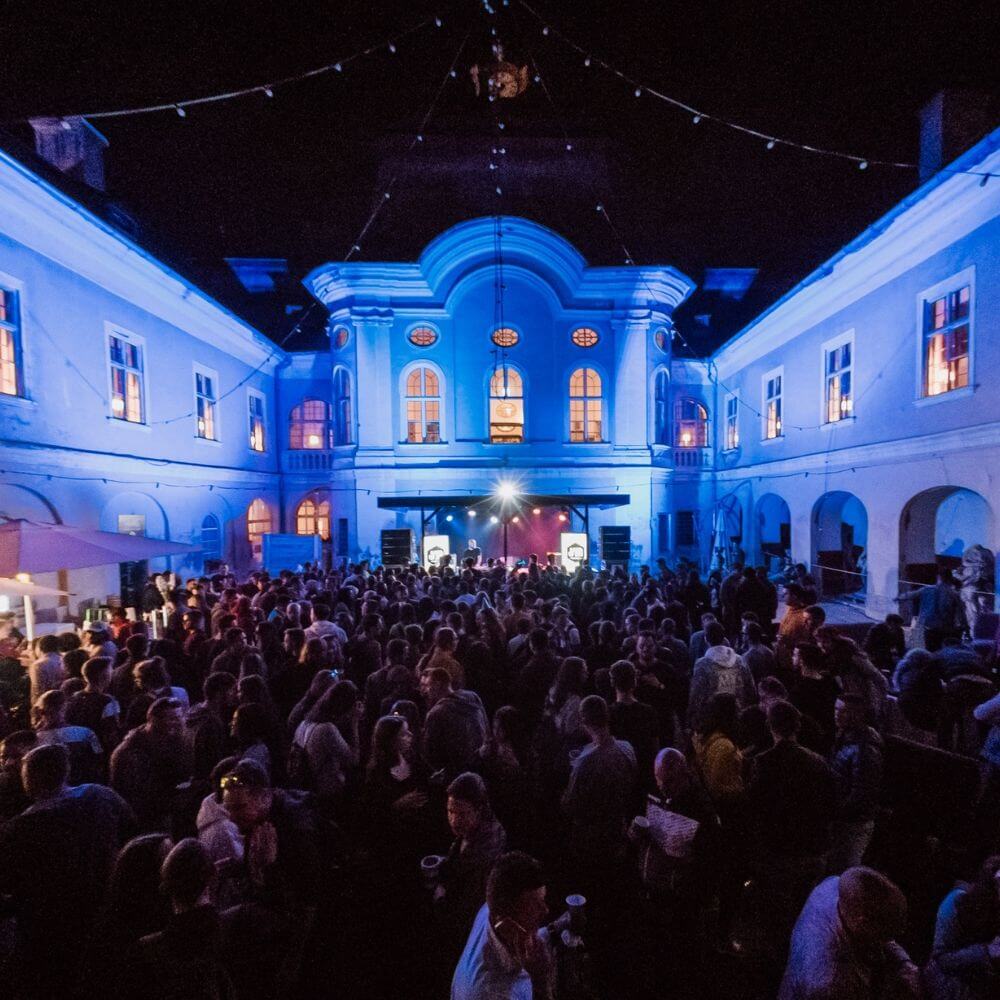 #AWAKE3 took place this year between the 15thand the 18thof August, on the same spectacular grounds of the Teleki Estate in Gornesti, Mures. An extended summer weekend, a bohemian vibe, space and time dedicated to free expression, creativity and human connection. 5 stages and tens of activities documented on the new AWAKE FESTIVAL APP and a lot of instamoments shared online.
International and local musical artists joined The Cube Main Stage: Netsky, Pussy Riot, Enter Shikari, Dirtyphonics Liive, Lady Leshurr, De Staat, AJ Tracey, Triggerfinger, Blahalouisiana, Tomas PCZ & C.A Strings, Joycut, Mork, Grimus, Coma, The Mono Jacks, Moonlight Breakfast and many more. The special project AWAKE F1RST continued in 2019 with a new chapter: FIRESTARTER by Diosa, a live symphonic tribute to the legendary band Prodigy and its much-missed frontman, Keith Flint, imagined by conductor and orchestrator Simona Strungaru (aka DIOSA). River Stage welcomed Ruben Keyko, Varhat, Arno aka Einzelkind, Scopter, Ali Nasser, Ada Kaleh, ADDO, Golan (DJ set), Andrei Pushkarev and many more. Castle Lounge was alive with Vinyl, Rum, Tapas & Wine, Andrew Dum, The HollyGood Gang feat. Cabral, DJ Ethylen, Albwho, J'ai Bistrot, Funk Dad, Corvin & Buniku', Rareș Rush & Albin Kaczka (winners of AWAKE Spotlight). One of last year's favEs, The Wire Stage by Office Clubul Presei, presented Dj Hefe, Dobix, NotSoCommonDJ and more.
The multidisciplinary #AWAKE3 experience included a diverse lineup of activities, envisioned for the mind, body and soul. This year's theme, Bohemian Blast was featured in decorations and content, while participants were encouraged to dress up in likewise costumes. The fashion capsule #BohemianBlast provided inspiration for that. Designers' Bazaar brought back accessories and merch for festival-goers.
After the national tour in spring 2019, Feed Your Mind platform came back with talks and pannels on inspirational topics: entrepreneurship, mindfullness, arts and architecture, activism (including a special pannel with Pussy Riot members), photography and many more. Another unique moment was the drum demonstration provided by artist Michael Schack. The pannels with various speakers, personal development workshops, official projection of visual essay Bohemian Blast as well as Open Mic and Impro sessions, they all brought the day inspiration at AWAKE this tear. "Coffee with the organizers" sessions turned into constructive and informal conversations between organizers and festival-goers.
TIFF movies caravan returned to Cinema Under The Bridge with a selection of the best long and short movies from TIFF 2019. This year, a thoughtfully curated selection fo shorts from Super fest was added to the cinema schedule. One of the most special projections was "Vita de Vie – IN STRINGS" musical movie, a recording of last year's symphonic performance on the AWAKE stage. Cinema was complimented with theater plays, including one written especially for AWAKE and influenced by this year's theme: "Bohemian RAP".
Forest Library welcomed readers with hundreds of new books from Litera Publishing House, as well as reading and book signing sessions (e.g. Andrei Ruse – "On the sadness of beautiful women").
The Playground area was alive with zorbing and zorb football, archery, trips in the hot-air balloon, boardgames, lasertag, paintball. Your favourite zen place, Serenity Meadow brought classes of yin & yang yoga, stretching, meditation and breathing, pilates and acro yoga. Festival days tasted better in the Food & Drinks Court, where organizers selected the most interesting street food, as well as traditional dishes. Six spectacular art and architecture works enlivened ARTDOOR, the spectacular outdoor gallery.
"We had quite a fickle weather, but this did not stop us from getting into the AWAKE vibe for 4 days. The best pics and footage were done during the first, cooler days of the fest. I want to thank all bohemians who visited us and made the Teleki Domain a more vibrant place. It was a challenge to produce simultaneously a concert stadium in Bucharest (NB: Metallica on August 14th) and a festival in the heart of Transylvania, but thanks to our amazing Emagic teams we managed to pull it off!", stated Laura Coroianu, the AWAKE festival director.